GOD BLESS' THE CHILD
ARRANGED BY RICK STITZEL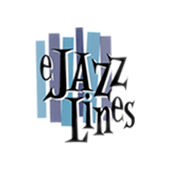 Cat #: HL-7011091
Retail Price: $40.00
Our Price: $38.00
This item usually ships within 5 to 7 business days.
Questions?
Please call 1-518-587-1102 or email us.
Edition: JAZZ BIG BAND ARRANGEMENT
Description: BALLAD - MEDIUM EASY
One of the most soulful ballads ever written, this standard has been recorded by artists ranging from Billie Holiday to Blood, Sweat & Tears. Rick's easy arrangement features rich harmonies with full ensemble writing. A short written solo is included for any sax, but no improvised solos are required. Written for full band, playable with 4 saxes, 3 trumpets, 3 trombones and rhythm section. Full-length recording included.