I WON'T DANCE
Recorded by Frank Sinatra with Count Basie
Arranged by Neal Hefti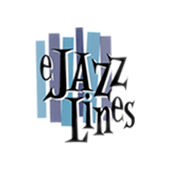 Cat #: JLP-9002
$65.00
This item usually ships within 1 business day.
Questions?
Please call 1-518-587-1102 or email us.
Edition: Jazz Big Band Arrangement with Vocal
Description: Swing - Medium
Publisher: Jazz Lines Publications
Jazz Lines Publications presents this classic Neal Hefti big band arrangement from the 1962 Frank Sinatra and Count Basie collaboration 'Sinatra-Basie.' This is vintage Neal Hefti: mellow, but swinging lines and enough space to afford the vocalist some freedom of interpretation. The chart really 'breathes' well.
The arrangement calls for alto 1 to double flute (Frank Wess was the flutist on the record). An alternate alto 1 part is included that avoids the flute double in the event that you don't have a flutist available. The chart features a couple of short tenor sax solos, which have been written out.
From the All Music Guide review of the album: "The record was criticized by some as a letdown when it came out, probably because Neal Hefti's charts rarely permit the band to roar, concentrating on use of subtlety and space. Yet the record's restraint has worn very well over the long haul it doesn't beat you into submission and it concludes with its best shot, a wonderfully playful treatment of 'I Won't Dance.'"
Full Score
Vocal
2 Alto Saxophones (Alto 1 Doubles Flute)
2 Tenor Saxophones
Baritone Saxophone
4 Trumpets
4 Trombones
Guitar
Piano
Bass
Drums
Vocal Key: C modulating to Db
Trumpet 1: C#6
Trombone 1: G#4