LADY IS A TRAMP, THE
ARRANGED BY DAVE WOLPE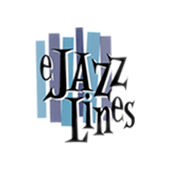 Cat #: AL-JEVM00004
Retail Price: $58.00
Our Price: $55.10
This item usually ships within 1 business day.
Questions?
Please call 1-518-587-1102 or email us.
Edition: JAZZ BIG BAND ARRANGEMENT WITH VOCAL
Description: SWING - MEDIUM
Another outstanding jazz vocal with jazz ensemble! This chart is totally flexible-it's written in two keys! The higher key usually works for your male vocalist and the lower key for your female vocalist, if not, just switch, it's that easy. In addition to the vocal solo, this swinging Rogers and Hart song has a trombone jazz solo or optional scat vocal solo and written written ensemble horn lines for the vocalist-what great opportunities to integrate your vocalist with the ensemble. Dave Wolpe thinks of everything and he writes some of the best charts in the music business. Female key (low) G below middle C to third line B. Male key (high) Bb below middle C to fourth line D. Very effective chart!