LEAP FROG
Recorded by Les Brown
Transcribed by Myles Collins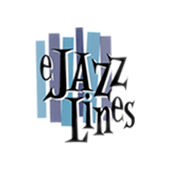 Cat #: LL-1115
Retail Price: $65.00
Our Price: $61.75
This item usually ships within 1 business day.
Questions?
Please call 1-518-587-1102 or email us.
Audio Sample:
Update Required
To play the media you will need to either update your browser to a recent version or update your
Flash plugin
.
View Sample Page:

Edition: Jazz Big Band Arrangement
Description: Swing - Medium Easy
Publisher: Lush Life Music
One of the more famous tunes from the Les Brown Orchestra, Leap Frog is one of those charts that gets feet tapping and dancers dancing. It simply bounces from start to finish. Technically, this is a straightforward chart to perform, and we have written out the four sax cameo solos (one each for Alto 1 on Clari, Alto 2 and both Tenors) and also the drum part complete with the little fills and licks that help power the chart along. There are also two short ad lib drum solos, taken mostly on the snare. If you play to a swing dance crowd they will lap this up!
Full Score
2 Alto Saxophones
2 Tenor Saxophones
Baritone Saxophone
4 Trumpets
4 Trombones
Guitar
Piano
Bass
Drums
Trumpets 1-4: D6, Bb5, Bb5, Bb5
Trombones 1-4: Ab4, Ab4, Ab4, Ab4