MORNING
ARRANGED BY CLARE FISCHER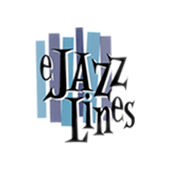 Cat #: 33001
Retail Price: $107.95
Our Price: $102.55
This item usually ships within 5 to 7 business days.
Questions?
Please call 1-518-587-1102 or email us.
Edition: JAZZ BIG BAND ARRANGEMENT WITH STRINGS
Description: CONTEMPORARY - MEDIUM
Instrumentation: AATTB saxophone section; AATT doubling on flutes, baritone on bass clarinet; opt. 5th flute; 4 B-flat trumpets; 3 trombones bass trombone; piano; bass; drums; string section (opt.). Moderate brass ranges, very playable by good high school groups. In case the saxophone players dont double on flute and/or clarinet, we have included an extra set of woodwind parts for additional woodwind players. The arrangement works beautifully with just three flutes and bass clarinet and the standard AATTB saxophone section. Morning can be performed with or without the string section.