SAMBA FOO FOO
Arranged by Gordon Goodwin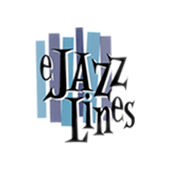 Cat #: W-56151
$60.00
This item usually ships within 1 business day.
Questions?
Please call 1-518-587-1102 or email us.
Edition: Jazz Big Band Arrangement
Description: Samba - Medium Difficult
Publisher: Walrus Music Publishing
There's nothing like a burning samba to get your concert off to a roaring start. After the melody is stated by muted trumpet, saxes and flute, your best soloist can work out on some rich chord changes. A vigorous sax soli then precedes a rousing shout chorus, which leads to the exciting conclusion. WW 1 dbls soprano, WW 2 dbls flute.
Full Score
2 Alto Saxophones (Flute and Soprano Doubles)
2 Tenor Saxophones
Baritone Saxophone
4 Trumpets
4 Trombones
Guitar
Piano
Bass
Drums