SPANISH SONGS FOR THE GUITAR
Volume 2
Rogelio Maya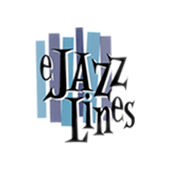 Cat #: EGS2D
Retail Price: $19.95
Our Price: $18.95
This item usually ships within 5 to 7 business days.
Questions?
Please call 1-518-587-1102 or email us.
Edition: DVD, Guitar
Description: 57 Minutes
At last, Mayas Music presents their acclaimed instructional guitar series in English! With the authentic and easy to understand methods of renowned guitarist and teacher, Rogelio Maya, you'll be playing for your friends and family in no time at all! In this second volume you'll be taking a closer look at techniques, rhythms and chords used by professional song stylists while learning to perform more song favorites at the same time! Whether you've never picked up a guitar before or you just want to learn classic Spanish songs, this series is for you. Learn tuning, Latin rhythms, bar chords, tips and techniques. Learn to play Rosa Maria, Solamente Una Vez and Sabor A Mi.