URBAL LUNG COMEDY
Arranged by Gordon Goodwin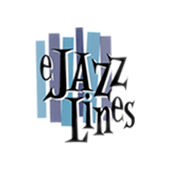 Cat #: W-56165
$57.00
This item usually ships within 1 business day.
Questions?
Please call 1-518-587-1102 or email us.
Edition: Jazz Big Band Arrangement
Description: Swing - Medium Difficult
Publisher: Walrus Music Publishing
Written as a piano feature, this grooving shuffle can easily be adapted to provide any soloist with plenty of space to stretch out. Humorous interchanges between the soloist and ensemble make this a sure crowd pleaser.5,4,4,G,P,B,D Perc.
Full Score
2 Alto Saxophones
2 Tenor Saxophones
Baritone Saxophone
4 Trumpets
4 Trombones
Guitar
Piano
Bass
Drums
Percussion