VERY THOUGHT OF YOU, THE
AS RECORDED BY ELLA FITZGERALD
ARRANGED BY NELSON RIDDLE, ADAPTED BY JON HARPIN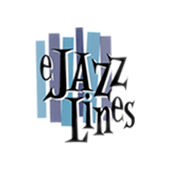 Cat #: LL-2228
Retail Price: $65.00
Our Price: $61.75
This item usually ships within 5 to 7 business days.
Questions?
Please call 1-518-587-1102 or email us.
Audio Sample:
Update Required
To play the media you will need to either update your browser to a recent version or update your
Flash plugin
.
View Sample Page:

Edition: JAZZ BIG BAND ARRANGEMENT WITH VOCAL
Description: SWING - MEDIUM EASY
The Very Thought of You is the Ella Fitzgerald version. Originally arranged by Nelson Riddle, it has been transcribed and adapted by Jon Harpin. This chart is featured on the 'Ella Swings Gently With Nelson' album. Although the original was scored with strings, those string parts have been written into the band, making the chart playable with a regular 5/4/4/4 line up. Please note that separate string parts are not available. The trombones are written fairly high in the intro, with the lead expected to pick a high C out of the air in the 3rd measure. Therefore the trombone lines have been cued onto the trumpet parts in the intro, to make things a bit easier. The muted trumpet solo is written out 'as played', though your player can improvise a solo from the chords provided too. There are no sax doubles, and the vocal key is Eb.
Ranges:
Trumpets 1-4: D6, D6, A5, F5 Trombones 1-4: C5, Bb4, G4, Eb4 Vocal key Eb
FULL SCORE
ALTO SAX 1
ALTO SAX 2
TENOR SAX 1
TENOR SAX 2
BARITONE SAX 1
TRUMPET 1
TRUMPET 2
TRUMPET 3
TRUMPET 4
TROMBONE 1
TROMBONE 2
TROMBONE 3
TROMBONE 4
GUITAR
BASS
DRUMS
PIANO
VOCAL