WAY YOU LOOK TONIGHT, THE
Recorded by Frank Sinatra
Arranged by Nelson Riddle, Transcribed by Myles Collins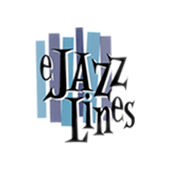 Cat #: LL-2354
Retail Price: $65.00
Our Price: $61.75
This item usually ships within 1 business day.
Questions?
Please call 1-518-587-1102 or email us.
Edition: Jazz Big Band Arrangement with Vocal
Description: Swing - Medium
Publisher: Lush Life Music
This beautiful Jerome Kern song was recorded by Sinatra in 1964 on the Reprise label for the "Days Of Wine & Roses" album collaboration with Nelson Riddle. We have adapted the chart by removing the strings and orchestral woodwins, making it playable with a standard 5444 band. Sinatra's vocal line is written "as-sung" by the master. Also, we have faithfully reproduced the Riddle trademark open 6:9 sax voicings, so that the chart has that real Riddle feel. We have even notated the correct articulations and dynamic changes on the parts, to make it easier for your band to give an authentic performance. There are no sax doubles and the vocal key is Eb modulating to E. Style: Swing @140 b.p.m.
Ranges:
Trumpets 1-4: Eb6, C5, Bb5, G5
Trombones 1-4: B4, G#4, F#4, D4
Vocal key: Eb-E
Vocal Range: C3 - E4 (10 steps as sung)
Full Score
Vocal
2 Alto Saxophones
2 Tenor Saxophones
Baritone Saxophone
4 Trumpets
4 Trombones
Guitar
Piano
Bass
Drums