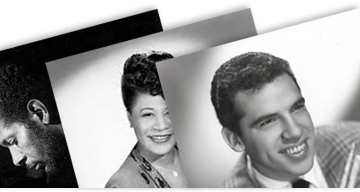 ejazzlines provides the largest and the best selection of jazz arrangements available anywhere. From combo charts to jazz studio orchestra arrangements, vocals and instrumentals, difficulty levels of easy to the most professional, classics from the dixieland and swing eras to jazz arrangements of today's pop hits, and countless great originals which we add on a daily basis, we have it all. Educators always receive a discount, and we pride ourselves not only on our selection, service, and knowledge, but also on having a user-friendly and informative website to simplify your selection process. You can search any way you like: by title, performer, or arranger of course, but also by style, difficulty level, group size, and many other ways as well. We feature our own Jazz Lines Publications catalog of historic charts and Walrus Music Publishing as well as the jazz catalogs of Hal Leonard, Alfred, Kendor, Lush Life, and Sierra, and smaller publishers such as Lindley Park, Magnolia Music, 3-2 Music, Powerhouse Orchestrations, and Paul Baker Jazz, and dozens of others. We are truly the Global Source for Jazz.
Our book section contains thousands of books covering all aspects of learning to play jazz at every level. From the very basics to transcriptions of Clifford Brown, Oscar Peterson, and John Coltrane, we have it all. Songbooks for every instrument, transcriptions of players from all eras and styles, lessons from masters ranging from David Liebman to David Baker to Jerry Bergonzi to Jerry Coker, the latest in music technology -our selection is peerless. We also feature play-alongs for everyone from beginners to advanced levels in a variety of genres including Bossa Nova, ballad, up-tempo, fusion, free jazz, bebop, swing, contemporary, and vocal styles. From the pioneers at Jamey Aebersold and Music Minus One to Alfred, Advance, Hal Leonard, Mel Bay, and others, we have the jazz play-along for you. Our DVD section has the greatest variety anywhere of performance, documentary, master class, and educational DVDs. Live DVDs from all eras, documentaries chronicling the history of jazz, and lessons from everyone from Eric Alexander to Hank Jones to Phil Woods to Jim Hall.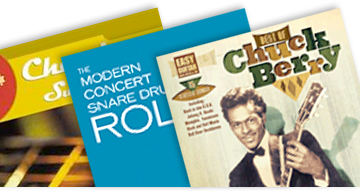 The Global Source for Jazz
We aspire to be the Global Source for Jazz. Our website contains the widest selection of jazz big band arrangements and charts, jazz music books, and jazz DVDs found anywhere. At ejazzlines, you can program a concert of authentic Frank Sinatra, Gil Evans, Benny Carter, Oliver Nelson, Wynton Marsalis, or Ella Fitzgerald charts. You can find jazz songbooks and jazz sheet music solo transcriptions of players from Louis Armstrong to Wynton Marsalis. You can locate play-alongs to guide you in the style of just about every major player and genre of jazz. You can build a jazz DVD collection of live and documentary films of performers ranging from the giants to the much lesser-known. And you can take master classes with Phil Woods, Eric Alexander, Hank Jones, and countless others. Whether you are a jazz educator, a bandleader, a librarian, a student, a fan, or a professional musician, our site is the best place to learn and augment your knowledge and abilities. We welcome the opportunity to work together on promoting jazz!