THREE BLIND MICE
AS RECORDED BY ART BLAKEY AND THE JAZZ MESSENGERS
ARRANGED BY CURTIS FULLER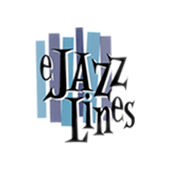 Cat #: 504
Retail Price: $25.00
Our Price: $23.75
This item usually ships within 1 business day.
Questions?
Please call 1-518-587-1102 or email us.
Edition: JAZZ SEXTET ARRANGEMENT (3 HORNS WITH RHYTHM)
Description: SWING - MEDIUM The Jazz Messengers were recorded in live performance for this clever funky treatment of the nursery rhyme. CURTIS FULLER's arrangement features the original Walton/Merrit groove line behind the solos.
SEXTET INSTRUMENTATION: This impressive, funky rendition of the nursery rhyme is full of phrases extended to feature the drummer (Art Blakey on the recording) as well as interesting reharmonizations of the melody. Some of the rhythmic curveballs make this surprisingly tricky, but not difficult. SOLOS: The solo section alternates 12 bars on one chord with a 4-bar sequence of II-Vs. These changes are suitable for improvisers of any ability level. Recorded by ART BLAKEY & THE JAZZ MESSENGERS on THREE BLIND MICE, Vol. 1 - Recorded In March, 1962
1st part: Trumpet, Alto Sax, C treble clef
2nd part: Tenor Sax, Alto Sax
3rd part: Trombone, Tenor Sax, Baritone Sax
Piano
Bass
Drums
Guitar
Full Score