ERIC DOLPHY: LAST DATE
Rhapsody Films
Eric Dolphy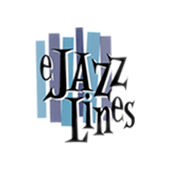 Cat #: 9789059393721
Retail Price: $19.98
Our Price: $17.98
This item usually ships within 1 business day.
Questions?
Please call 1-518-587-1102 or email us.
Edition: DVD
Description: 92 Min. A haunting, passionate and richly informative documentary using, as its focal point, his legendary final recording session in Hilversum on June 2, 1964. The video also covers Dolphy's formative years, his time as a member of Charles Mingus' group, and his power and innovation on alto sax and bass clarinet. This is a loving look at a jazz great, and an entreaty not to forget him.
His youth in Los Angeles and his success in New York are finely sketched by his contemporaries including Buddy Collette, trumpeter Ted Curson, pianist Jaki Byard, and Richard Davis. Priceless footage from Scandinavian TV provide us with a unique opportunity to witness Dolphy performing as a memeber of the Charles Mingus group featuring his blazing performance on the alto saxophone and his innovative explorations of the bass clarinet (he was the first musician to master the range of this awkwardly structured instrument). When a black jazz musicians suddenly collapsed in a coma while performing in Berlin, people wrongly assumed Dolphy to be a junkie and he was left to die of diabetes.This DVD also includes photos take by Ton van Wageningen during Dolphy's performance in Hilversum, a discography, and an interview with the filmmaker Hans Hylkema about the background and his reasons for making the documentary.