SURVIVING SOHO
AS RECORDED BY MAYNARD FERGUSON
ARRANGED BY DENNIS DIBLASIO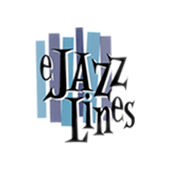 Cat #: 43427
Retail Price: $56.00
Our Price: $53.20
This item usually ships within 5 to 7 business days.
Questions?
Please call 1-518-587-1102 or email us.
Edition: JAZZ BIG BAND ARRANGEMENT
Description: SWING - DIFFICULT
From the final recording by trumpet great Maynard Ferguson comes this exciting 6/8 groove for medium advanced groups. The punchy rhythmic feel is the perfect accompaniment to the melodic line. This chart will be ideal for opening up the solo section, and is a great change of pace for your next program. A fitting tribute to one of the most amazing performers in the history of jazz. Duration 5:02.