DIXIELAND COMBO PAK #4: BASIN STREET BLUES / BILL BAILEY / TIN ROOF BLUES / WOLVERINE BLUES
ARRANGED BY PAUL SEVERSON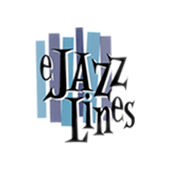 Cat #: HL-7451665
Retail Price: $45.00
Our Price: $42.75
This item usually ships within 1 business day.
Questions?
Please call 1-518-587-1102 or email us.
Edition: JAZZ COMBO ARRANGEMENT [4 HORNS WITH RHYTHM]
Description: DIXIELAND - MEDIUM
This Dixieland combo pak includes parts for 4 horns and rhythm section on these tunes: Basin Street Blues, Bill Bailey, Won't You Please Come Home, Tin Roof Blues, Wolverine Blues. Includes CD recording of the arrangement.
PIANO/CONDUCTOR
CLARINET
TRUMPET
TENOR SAX
TROMBONE
GUITAR/BANJO
BASS/TUBA
DRUMS
BB SOLO SHEET
C BASS CLEF SOLO SHEET