Jazz Lines Publications Catalog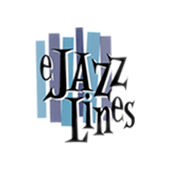 This item usually ships within 5 to 7 business days.
Questions?
Please call 1-518-587-1102 or email us.
View Sample Page:

jlp_catalog_2014-01.pdf
We have just made available our Winter 2014 Jazz Lines Publications big band arrangement list. This catalog lists all of our titles.
The focus of the Jazz Lines Publications series is the restoration and preservation of America's musical heritage. We have established relationships with many performers and arrangers (or their families and estates) to provide the most accurate and legally produced historic arrangements available. We start with acquiring the original, hand-written scores and parts. Each arrangement is edited by our master editor Jeffrey Sultanof, who also writes a forward containing historic background information and performance notes.
All arrangements are printed on 80# paper containing at least 50% recycled content, of which 10% is from post-consumer waste sources. In addition, our paper is FSC-certified (Forest Stewardship Council) and processed without the use of chlorine. We are committed to providing the best arrangements on the market today in the most sustainable way possible.
We currently have publishing agreements with Wynton Marsalis, Terry Gibbs, Dave Pell, and Med Flory, as well as the estates of Benny Carter, Gil Evans, Mary Lou Williams, Frank Sinatra, Rob McConnell, Shorty Rogers, Claus Ogerman, Frank Foster, Tadd Dameron, Gerry Mulligan, Eddie Sauter, Al Cohn, Duke Pearson, Oliver Nelson, Art Pepper, Manny Albam, and others.
Download it and print it out!