DR. FOX, PH.D
AS RECORDED BY MAYNARD FERGUSON
ARRANGED BY DENIS DIBLASIO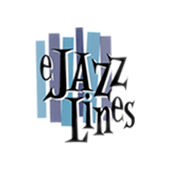 Cat #: 43161
Retail Price: $56.00
Our Price: $53.20
This item usually ships within 5 to 7 business days.
Questions?
Please call 1-518-587-1102 or email us.
Edition: JAZZ BIG BAND ARRANGEMENT
Description: SWING - DIFFICULT
From the final recording by trumpet great Maynard Ferguson (Maynard Ferguson - The One And Only Maynard Ferguson) comes this bright swing chart at the medium difficult level. The sizzling introduction tells everyone right away that theyre in for an exciting ride! Ideal as a program opener or closer, the solo section can be opened up for added impact. A terrific tribute to one of the greatest performers in the history of jazz. Duration 4:49.