CAPE BRETON
ARRANGED BY AARON LINGTON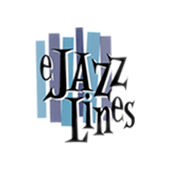 Cat #: 54380
$55.00
This item usually ships within 5 to 7 business days.
Questions?
Please call 1-518-587-1102 or email us.
Edition: JAZZ BIG BAND ARRANGEMENT
Description: BALLAD - MEDIUM DIFFICULT
Cape Breton is a ballad featuring solo flugelhorn. A spacious and floating introduction leads into a beautiful and lyrical melody played by flugelhorn and enor saxophone. Light background figures behind the flugelhorn solo build into a Kenton-style climatic shout section, allowing your lead trumpet player to demonstrate his/her lyrical capabilities above the staff. This composition was commissioned by the late Maynard Ferguson and his Big Bop Nouveau. Alto and tenor saxophones double on simple clarinet parts and baritone saxophone doubles on bass clarinet. Top note for lead trumpet is a written Eb3 and top note for lead trombone is a written Bb2. Med-difficult.