BACKWOODS SIDEMAN [DOWNLOAD]
Recorded by the Buddy Rich Orchestra
Arranged by John La Barbera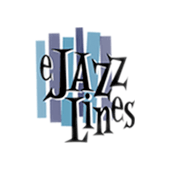 Cat #: W-54634DL
$65.00
This product is available for immediate download after purchase.
Questions?
Please call +1-518-587-1102 or email us.
Edition: Jazz Big Band Arrangement
Description: Rock - Advanced
Publisher: Walrus Music Publishing
Featured on the Buddy Rich Orchestra's 1974 release, The Roar of '74, this raucous John La Barbera rock chart was written to feature tenor saxophonists Pat La Barbera and Bob Crea - as well as drummer Buddy Rich. There are no saxophone doubles.
This arrangement comes directly from John La Barbera - this is not a transcription.
Full Score
2 Alto Saxophones
2 Tenor Saxophones
Baritone Saxophone
4 Trumpets
4 Trombones
Guitar
Electric Piano
Electric Bass
Drums
Trumpet 1: G6
Trumpet 2: D6
Trombone 1: Bb4