The Great Arrangement and Book Blowout Sale!
Everything offered here is new, and most of the items are in stock in very limited quantities.
Please note that all sales in this category are final and these prices are only valid for online orders.
Please also note that if multiple copies of an item are ordered and we have fewer than what is ordered, we will ship what we have and issue the appropriate refund; please contact us with any questions.
We know you won't be disappointed!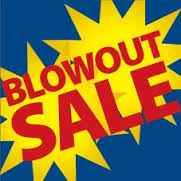 USC Thornton School of Music
Paperback Book, Guitar
MB-0022
More Info
As Performed by Ella Fitzgerald
Jazz Big Band Arrangement With Vocal
Lush Life Music
LL-2030
More Info
Discovery Jazz
Jazz Big Band Arrangement
Hal Leonard
HL-7013414
More Info