DANCING MEN [DOWNLOAD]
Recorded by the Buddy Rich Big Band
Arranged by John La Barbera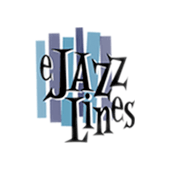 Cat #: W-51806DL
$65.00
This product is available for immediate download after purchase.
Questions?
Please call +1-518-587-1102 or email us.
Edition: Jazz Big Band Arrangement
Description: Rock - Difficult
Publisher: Walrus Music Publishing
One of the most well-known entries in the Buddy Rich Big Band's book in the 1970s, John La Barbera's "Dancing Men" is a high-energy rock chart that puts the pedal to the metal from the first note and never lets up. A simple but catchy melody is interspersed around screaming brass hits and plenty of drum fills. A strong brass section is a necessity to pull this one off. Solos are for tenor sax, trombone, and (of course) drums.
Full Score
Soprano Saxophone
Alto Saxophone
2 Tenor Saxophones
Baritone Saxophone
4 Trumpets
4 Trombones
Electric Piano
Electric Bass
Drum Set
Trumpet 1: G6
Trombone 1: A4