DESAFINADO
Arranged by Myles Collins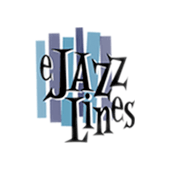 Cat #: LL-1341
Retail Price: $65.00
Our Price: $61.75
This item usually ships within 5 to 7 business days.
Questions?
Please call +1-518-587-1102 or email us.
Edition: Jazz Big Band Arrangement
Description: Bossa Nova - Medium Easy
Publisher: Lush Life Music
This chart of "Desafinado" is written as a smooth Bossa Nova, featuring your two tenor saxes. The sax solo lines are written out, so no improvisation is needed. The brass have limited ranges, with trumpets only reaching G5 and trombones 1, 2 & 3 reaching F4. The 4th trombone is a bass. This is a very easy chart to play, making it suitable for bands of all abilities, yet the ease of playing doesn't detract from its effectiveness in performance. There are no sax doubles. The audio is taken from a live performance.
Full Score
2 Alto Saxophones
2 Tenor Saxophones
Baritone Saxophone
4 Trumpets
4 Trombones
Guitar
Piano
Bass
Drums
Trumpets 1-4: G5, G5, G5, G5
Trombones 1-4: F4, F4, F4, G3