EVOLVENT
Arranged by Yuriy Galkin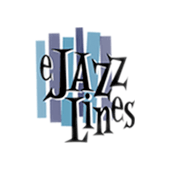 Cat #: JLP-7545
$65.00
This item usually ships within 1 business day.
Questions?
Please call +1-518-587-1102 or email us.
Audio Sample:
Edition: Jazz Little Big Band Arrangement
Description: Contemporary - Difficult
Publisher: Second Floor Music
Distributed by Jazz Lines Publications
'Evolvent' was the winning composition by Yuriy Galkin in the small band category of the Dankworth Prize for Jazz Composition 2010, sponsored by the Wavendon Foundation, the Worshipful Company of Musicians and Jazzorg. Composer and Bassist Yuriy Galkins was born in Russia and came to England in 2005 to undertake a postgraduate scholarship at the Royal Academy of Music. He had already studied at the prestigious Gnessin Russian Academy of Music and worked on the Moscow jazz scene, performing at Le Club, JVL Club, and the Central House Of Culture, whilst, at the same time, featuring as a principal double bassist with the Stupino Philharmonic Orchestra. Demonstrating his polymath tendencies coincidentally, Yuriy also completed his Master's Degree in Aeronautical Engineering, which probably accounts for the mathematical title of his winning composition. During his time at RAM, Yuriy worked with Gerard Presencer, Jeff Clyne, Duncan Hopkins, Pete Churchill, and Dave Holland and, in 2008, formed his 9-piece Symbiosis Jazz Orchestra (not to be confused with the Italian mob). Of a Symbiosis gig at the Vortex, critic John Fordham wrote 'Galkin's writing temptingly hinted at salsa vamps which were twisted into contrastingly arrhythmic figures, before resolving briefly into conventionally blaring big-band riffs. It has a whimsically drifting, Carla Bley-like atmosphere and shrewd contrapuntal development' You can stay up to date with what Yuriy is doing by visiting his myspace page and try and catch the latest Symbiosis CD.
This composition takes no prisoners and we rate it as 'difficult'. The main time signature is 7/4 and there are lots of speed changes and switches between jazz and even quavers. The baritone player may trigger a hernia changing to soprano and the bass player has got to read and finger some tricky passages. A good drummer is also needed to hold it together. Frank Griffiths thought the movements of the piece enhanced its appeal - 'Yuriy's composition brilliantly juxtaposes the 4/4 and 7/4 metres in a seamless way. The harmonic shapes and colours at 'K' through 'Q' challenge the soloist nicely, but not too much, resulting in an engaging improvisational aspect to the piece. ' The download manuscript notation is also 'keyless' or 'chromatic' in that is every part is 'written in C' with all deviations shown as accidentals - this technique is often used for atonal or modal music or for pieces which move through a number of key centres, arguably making them easier to read. But there, when it's under the fingers, your band and the audience will love it - listen to Yuriy's own band on the audio download and see if you can match it.
The music said it all and was summed up in Tim Garland's view - 'This piece has really been thought through and balances freedom for soloists with catchy cues and harmonies from the band that push the soloist forward. There are strong linear elements in the writing too which help create the sense of 'evolution' that the title evokes - the baritone writing is especially notable. The composition has the potential to develop with repeat performances too, with the rounds of improvised interjections making it a real ensemble feature, using well-designed harmony changes as a further spur to creative playing. A really enjoyable piece.'
We asked judge Nikki Iles to summarize for us and her enthusiastic response was - 'A very exciting and impressive piece of contemporary writing. There is evidence here of a deep understanding of instrumentation and color with great blend throughout and some lovely fresh and original groupings of instruments. The overall design of the composition is very strong , with consistently well-judged pacing of contrasting textures. The bass figure features strongly in this piece but never dominates and there is a very good awareness of the balance of light and shade regarding the 'feel'. This is a great example of a composer really understanding the sometimes difficult, but very important, balance between the written and improvised music. Here they are both dove-tailed beautifully - great stuff !
Full Score
Alto Saxophone
Tenor Saxophone
Baritone Saxophone (Doubles Soprano Sax)
2 Trumpets
Trombone
Piano
Bass
Drums