FLYING HOME
Recorded by Glenn Miller
Arranged by Steve Steck, Transcribed and Adapted by Alan Glasscock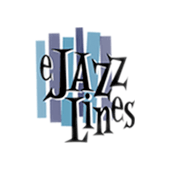 Cat #: LL-1359
Retail Price: $65.00
Our Price: $61.75
This item usually ships within 1 business day.
Questions?
Please call +1-518-587-1102 or email us.
Edition: Jazz Big Band Arrangement
Description: Swing - Difficult
Publisher: Lush Life Music
Here is "Flying Home," transcribed by Alan Glasscock from the original Steve Steck arrangement scored for the Glenn Miller USAAF band. The chart is written at a bouncy 165 b.p.m. and features solos for Tenor 1 (written out, with chords), Trumpet 2 (written "as played") and Piano (improvised). Alto 1 has a short Clarinet double too. A fine addition to your Miller book.
Full Score
2 Alto Saxophones (Alto 1 doubles on clarinet)
2 Tenor Saxophones
Baritone Saxophone
4 Trumpets
4 Trombones
Guitar
Piano
Bass
Drums
Trumpets 1-4: D6, F6 (in solo), D6, Bb5
Trombones 1-4: C5, Ab4, Ab4, F4