TO NO AVAIL
Arranged by Mike Tomaro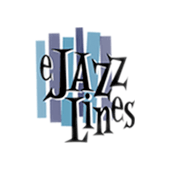 Cat #: W-54502
$55.00
This item usually ships within 1 business day.
Questions?
Please call +1-518-587-1102 or email us.
Edition: Jazz Big Band Arrangement
Description: Swing - Difficult
Publisher: Walrus Music Publishing
Written for Steve Houghton, this composition features the drummer in both delicate, color painting solo situations as well as more powerful ones. There is extensive use of woodwind doublings and brass mutings for color and flugelhorn solo space as well. This chart runs the dynamic and emotional gamut.
Full Score
2 Alto Saxophones
2 Tenor Saxophones
Baritone Saxophone
5 Trumpets
4 Trombones
Guitar
Piano
Bass
Drums