BEARDEN (THE BLOCK)
Recorded by Jazz at Lincoln Center Orchestra
Arranged by Chris Crenshaw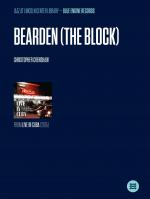 Cat #: JLC-5042
$50.00
This item usually ships within 1 business day.
Questions?
Please call +1-518-587-1102 or email us.
Edition: Jazz Big Band Arrangement
Description: Swing - Difficult
Publisher: Jazz at Lincoln Center
I took the sounds of the South and tried to integrate them with Northern sounds, particularly because Bearden was born in North Carolina but became known in Harlem during the Renaissance. I tried to combine all of the ideas of his paintings and it ended up turning into a mini suite. I was thinking about Bearden's collages 'Three Guitarists,' 'The Block,' 'The Block II,' 'Reclining Nude,' 'Conjuring Woman,' and 'The Piano Lesson' when I composed this piece. The whole thing moves from a Southern church sound into different tonal centers that are more urban.
—Christopher Crenshaw, from Live in Cuba liner notes
Full Score
2 Alto Saxophones
2 Tenor Saxophones
Baritone Saxophone
4 Trumpets
3 Trombones
Piano
Bass
Drums/Tambourine
Trumpet 1: D6
Trombone 1: B4