CHANGES OVER TIME
Arranged by John Mastroianni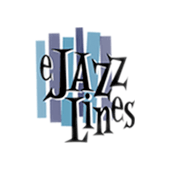 Cat #: W-55816
$50.00
This item usually ships within 1 business day.
Questions?
Please call +1-518-587-1102 or email us.
Edition: Jazz Big Band Arrangement
Description: Ballad - Medium Difficult
Publisher: Walrus Music Publishing
Feature your alto saxophonist on this beautiful ballad. A lyrical melody coupled with some interesting harmonic twists provide a challenging vehicle for a mature soloist. The alto is featured throughout along with a tutti ensemble passage that brings the chart to a dramatic finish. Trumpet to written E6. As recorded by the John Mastroianni Quartet on Live at the Silvermine.
Full Score
2 Alto Saxophones
2 Tenor Saxophones
Baritone Saxophone
4 Trumpets (All Double Flugelhorn)
3 Trombones
Bass Trombone
Piano
Bass
Drums
Trumpet 1: E6
Trombone 1: Bb4