JUST LOOKIN'
Arranged by John Mastroianni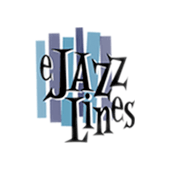 Cat #: W-55811
$50.00
This item usually ships within 1 business day.
Questions?
Please call +1-518-587-1102 or email us.
Edition: Jazz Big Band Arrangement
Description: Swing - Medium Difficult
Publisher: Walrus Music Publishing
This medium swing tune gives your saxophone section a chance to shine with a swingin' soli that incorporates some group improvisation. The chart opens and closes with drums playing the melody and the shout chorus makes clever use of melodic fragments of the tune. You'll love the interplay between sections throughout. Lead trumpet to written Eb6. As recorded by the John Mastroianni Quartet on Live at the Silvermine.
Full Score
2 Alto Saxophones
2 Tenor Saxophones
Baritone Saxophone
4 Trumpets
3 Trombones
Bass Trombone
Guitar
Piano
Bass
Drums
Trumpet 1: Eb6
Trombone 1: B4