EKHOES
Arranged by Henry Wolking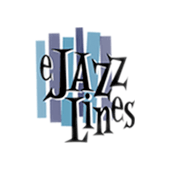 Cat #: W-52484
Retail Price: $60.00
Our Price: $57.00
This item usually ships within 1 business day.
Questions?
Please call +1-518-587-1102 or email us.
Edition: Jazz Big Band Arrangement
Description: Fusion - Difficult
Publisher: Walrus Music Publishing
Style: Fusion. Instrumentation: 5 Saxes: 1 Soprano sax and Flute, 2 Alto Sax and Flute, 3 Tenor and Soprano sax, 4 Tenor and Flute, 5 Bari (no doubles).5 trumpets (5th on Flugelhorn). 5 Trombones, Guitar, Piano, Bass, Drums. Soloists: Soprano sax (Tenor Sax 1) AND Guitar. Ekhoes was written in the early 70s while I was a member of the famed NTSU 1:O'Clock Band. It was one of the first fusion big band charts ever written and was recorded on the NTSU (now UNT) Lab 71 album with other genre bending charts; Liferft Eath by Butch Nordal, Badi A Martyr by Jim Milne and my own Kenston, a reflection on the Kent State massacre. Ekhoes is as fresh and invigorating today as it was then. This Bitches Brew inspired chart has only minor orchestration changes from the original; 3 flute doubles instead of 5, and 5th trumpet on flugelhorn. This chart captures the essence of early fusion especially if you have a fender rhodes or equivalent keyboard. Trumpet 1 to written high F. Medium Difficult.
Full Score
Woodwind 1: Soprano Sax/Flute
Woodwind 2: Alto Sax/Flute
Woodwind 3: Tenor/Soprano Sax
Woodwind 4: TenorSax/Flute
Woodwind 5: Baritone Sax
5 Trumpets (5th on Flugelhorn)
5 Trombones
Guitar
Piano
Bass
Drums
Trumpet 1: F6