BUG JUICE
Arranged by John Mastroianni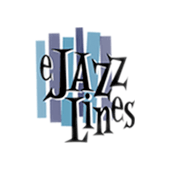 Cat #: W-55808
$50.00
This item usually ships within 1 business day.
Questions?
Please call +1-518-587-1102 or email us.
Edition: Jazz Big Band Arrangement
Description: Swing - Medium
Publisher: Walrus Music Publishing
This swingin' shuffle was commissioned by Laurel Music Camp for the occasion of their 75th Anniversary. This very playable chart also features a section with a 12/8 feel that makes for great contrast. An open solo section gives you plenty of options and you'll love the 'bluesy' interplay between sections in the shout chorus. Lead trumpet to written D6. As recorded live by the UConn Jazz Ensemble.
Full Score
2 Alto Saxophones
2 Tenor Saxophones
Baritone Saxophone
4 Trumpets
3 Trombones
Bass Trombone
Guitar
Piano
Bass
Drums
Trumpet 1: D6
Trombone 1: A4