HIS DREAMS [DOWNLOAD]
Arranged by John Mastroianni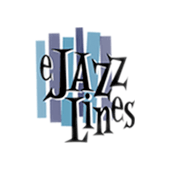 Cat #: W-55810DL
$50.00
This product is available for immediate download after purchase.
Questions?
Please call +1-518-587-1102 or email us.
Edition: Jazz Big Band Arrangement
Description: Waltz - Medium Difficult
Publisher: Walrus Music Publishing
John has arranged this beautiful jazz waltz composed by Joe Lovano especially for a performance with Joe as soloist. It features tenor or soprano sax with optional space for piano and bass as well. There are wonderful sonorities in the brass passages and the entire band shines in the development of the chart. Check out the awesome themes stated by the bari sax, bass, and bass trombone. Lead trumpet to written C#6. As recorded by the New England Jazz Ensemble.
Full Score
Soprano Saxophone (Doubles Flute)
Alto Saxophone
2 Tenor Saxophones
Baritone Saxophone
4 Trumpets
3 Trombones
Bass Trombone
Guitar
Piano
Bass
Drums
Trumpet 1: C#6
Trombone 1: Bb4