LAST STOP, GRAND CENTRAL [DOWNLOAD]
Arranged by John Mastroianni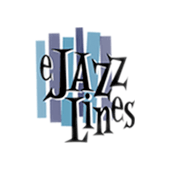 Cat #: W-55807DL
$50.00
This product is available for immediate download after purchase.
Questions?
Please call +1-518-587-1102 or email us.
Edition: Jazz Big Band Arrangement
Description: Swing/Afro-Cuban - Difficult
Publisher: Walrus Music Publishing
Here's a real barn burner! The chart alternates between a fast swing and a 12/8 Afro-Cuban groove. The initial statement of the melody features 2 altos and 2 trumpets. There are many interesting contrapuntal lines and a screamin' shout chorus. Solos for trumpet, alto, and piano. Lead trumpet to written F6. As recorded by the New England Jazz Ensemble.
Full Score
2 Alto Saxophones
2 Tenor Saxophones
Baritone Saxophone
4 Trumpets
4 Trombones
Guitar
Piano
Bass
Drums
Trumpet 1: F6
Trombone 1: Bb4