NASTY MASTY [DOWNLOAD]
Arranged by John Mastroianni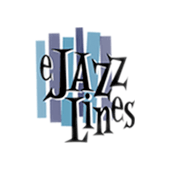 Cat #: W-55809DL
$50.00
This product is available for immediate download after purchase.
Questions?
Please call +1-518-587-1102 or email us.
Edition: Jazz Big Band Arrangement
Description: Swing - Difficult
Publisher: Walrus Music Publishing
Here's a burning minor blues that will showcase and challenge any advanced ensemble. This chart provides more than ample solo space and is a wonderful vehicle for the drummer who plays the melody at the top of the chart. Muted brass work creates some cool sonorities and a rousing shout chorus takes you home. Thanks to my college buddy Marshall for the nickname and inspiration. Lead trumpet to written D6. As recorded by the New England Jazz Ensemble.
Full Score
2 Alto Saxophones
2 Tenor Saxophones
Baritone Saxophone
4 Trumpets
3 Trombones
Bass Trombone
Guitar
Piano
Bass
Drums
Trumpet 1: D6 (Optional Eb6)
Trombone 1: Cb5