LONELY THOUGHT, A [DOWNLOAD]
Arranged by John Mastroianni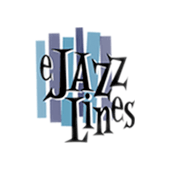 Cat #: W-55813DL
$50.00
This product is available for immediate download after purchase.
Questions?
Please call +1-518-587-1102 or email us.
Edition: Jazz Big Band Arrangement
Description: Ballad - Medium Difficult
Publisher: Walrus Music Publishing
Here is a slightly esoteric ballad that features a lyrical flugelhorn horn solo and a free section that allows the tenor saxophone to stretch out a bit. The chart also features lovely woodwind writing and a soaring lead trumpet solo over the final ensemble shout. Any mature ensemble will enjoy the opportunities for freedom of expression. Lead trumpet to written G6. Not yet recorded.
Full Score
2 Soprano Saxophones (Both Double Flute)
2 Tenor Saxophones (Tenor Sax 1 Doubles Clarinet and Flute, Tenor Sax 2 Doubles Clarinet)
Baritone Saxophone
4 Trumpets
3 Trombones
Bass Trombone
Piano
Bass
Drums
Trumpet 1: G6
Trombone 1: D5