QUIET BOSSA, A [DOWNLOAD]
Arranged by John Mastroianni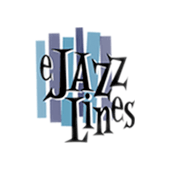 Cat #: W-55806DL
$50.00
This product is available for immediate download after purchase.
Questions?
Please call +1-518-587-1102 or email us.
Edition: Jazz Big Band Arrangement
Description: Bossa Nova - Difficult
Publisher: Walrus Music Publishing
This sometimes not so quiet bossa really gives the rhythm section the opportunity to incorporate some different straight 8th note feels. It features the unique combination of soprano sax and trombone with solo space for each. There are many wonderful colors and textures in this piece as well as many beautiful ensemble sections. Doubling is required in the reed section. Lead trumpet to written G6. Not yet recorded.
Full Score
2 Alto Saxophones (Both Double Flute)
2 Tenor Saxophones (Both Double Clarinet and Flute)
Baritone Saxophone (Doubles Clarinet and Flute)
4 Trumpets
3 Trombones
Bass Trombone
Guitar
Piano
Bass
Drums
Trumpet 1: G6
Trumpet 2: Eb6
Trombone 1: C5