AEROBICS BLUES
Arranged by John Mastroianni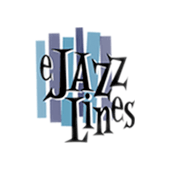 Cat #: W-55814
$50.00
This item usually ships within 1 business day.
Questions?
Please call +1-518-587-1102 or email us.
Edition: Jazz Big Band Arrangement
Description: Swing - Medium
Publisher: Walrus Music Publishing
Here's a great medium tempo blues that is a wonderful vehicle for featuring any number of soloists. It features soprano and tenor sax playing a very interesting melodic line, some tricky unison band licks that will definitely keep your band 'in the shed,' and a shout chorus with some fresh harmonic twists. Lead trumpet to written D6. Not yet recorded.
Full Score
Soprano Saxophone
Alto Saxophone
2 Tenor Saxophones
Baritone Saxophone
4 Trumpets
3 Trombones
Bass Trombone
Guitar
Piano
Bass
Drums
Trumpet 1: D6
Trombone 1: Cb5