INTERSTATE PARKING LOT
Arranged by John Mastroianni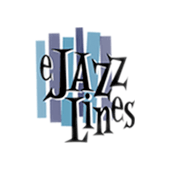 Cat #: W-55817
$50.00
This item usually ships within 1 business day.
Questions?
Please call +1-518-587-1102 or email us.
Edition: Jazz Big Band Arrangement
Description: Swing/Samba - Difficult
Publisher: Walrus Music Publishing
Here's a tour de force that will challenge any mature band. It features some straight 8th feels, but predominantly samba and swing grooves. This is a great vehicle for the rhythm section and horns to really show of their chops. Enjoy the trading fours between sections of the band followed by an ensemble soli with no rhythm section. Solos for tenor sax, soprano sax, and trombone. Not for the faint of heart! Lead trumpet to written E6. As recorded by the Sonny Costanzo Jazz Orchestra.
Full Score
Soprano Saxophone
Alto Saxophone
2 Tenor Saxophones
Baritone Saxophone
4 Trumpets
3 Trombones
Bass Trombone
Guitar
Piano
Bass
Drums
Trumpet 1: E6
Trombone 1: C5